Discover story and tradition of
Santa Marinella and its surroundings
Santa Marinella, rich of story and tradition, represents a strategic location for those who want to stay at the sea and visit unique historic sites, too. The city has two medieval castles, the Odescalchi Castle, at few hundred meters from the Hotel del Sole, and the Castle of Santa Severa.
In few minutes you will reach the Terme Taurine of Civitavecchia, the famous archeological thermal area of Roman emperors and Popes, and the Etruscan necropolis of Tarquinia and Cerveteri to step back into the ninth century B.C.
Santa Marinella is also culinary tradition and festivals, especially in summer.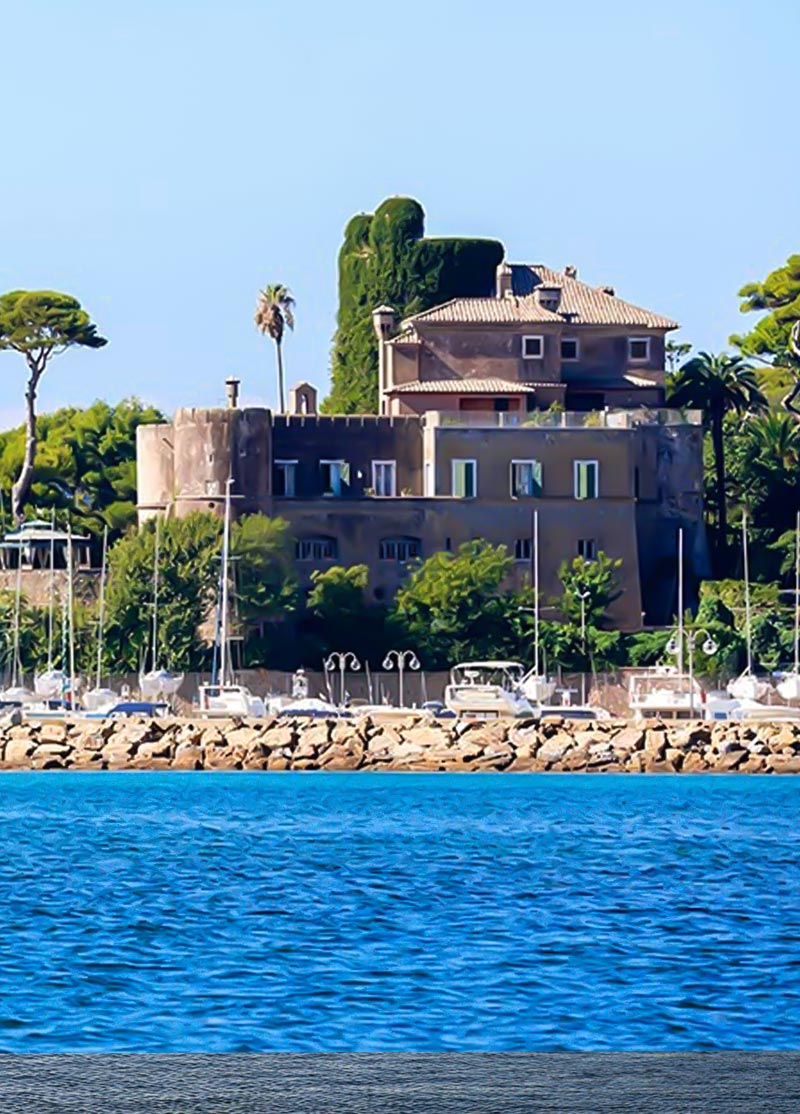 In the Centre of Santa Marinella
The Odescalchi Castle
The Odescalchi Castle in Santa Marinella, built in the XV century on the ruins of the anciant Punicum, today is a historic site where celebrating weddings or special events. Thanks to the ease of reaching the Castle of Santa Marinella (about 500 mtrs), our Hotel is the perfect place to stay and enjoy the beach after the wedding.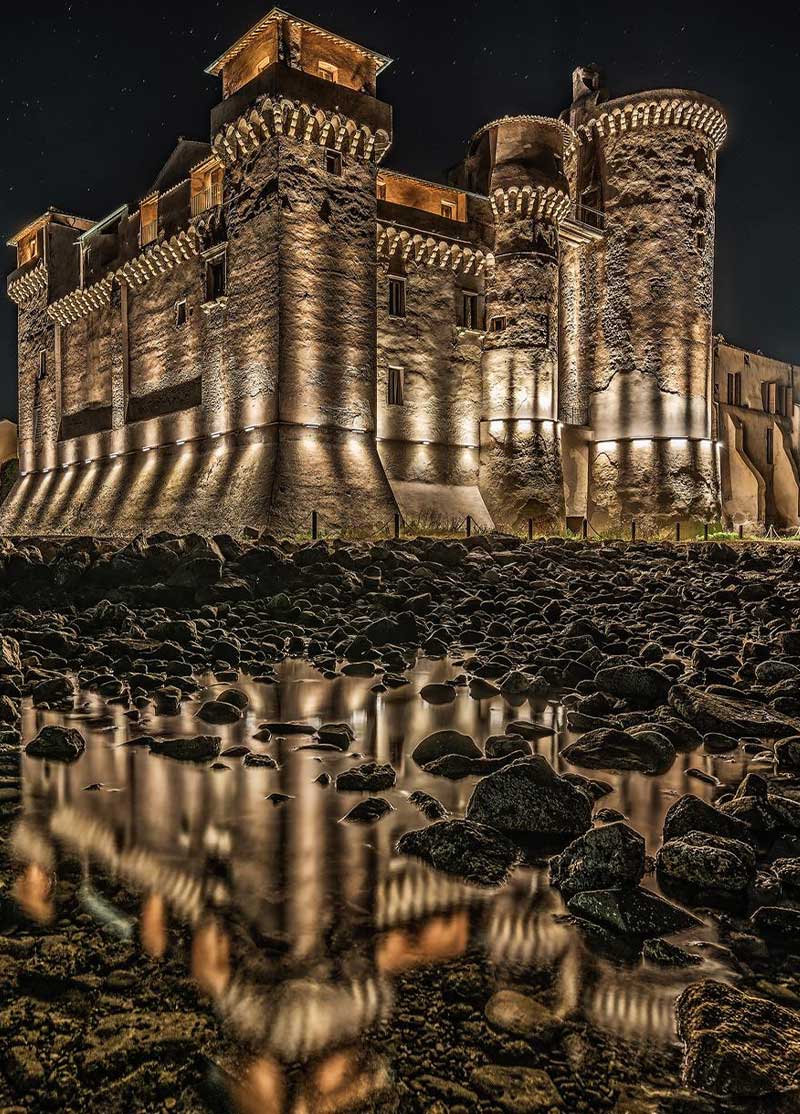 A XIV century magic place
The Castle of Santa Severa
The Castle of Santa Severa is one of the most evocative location of Lazio and a historic and cultural site of immeasurable value in Italy. You can visit the Castle almost entirely. The entrance to the medieval hamlet leads you to the lookout towers, dominating the sea and the beach of Santa Severa. Hotel del Sole is at a distance of 10 km only from this magic place.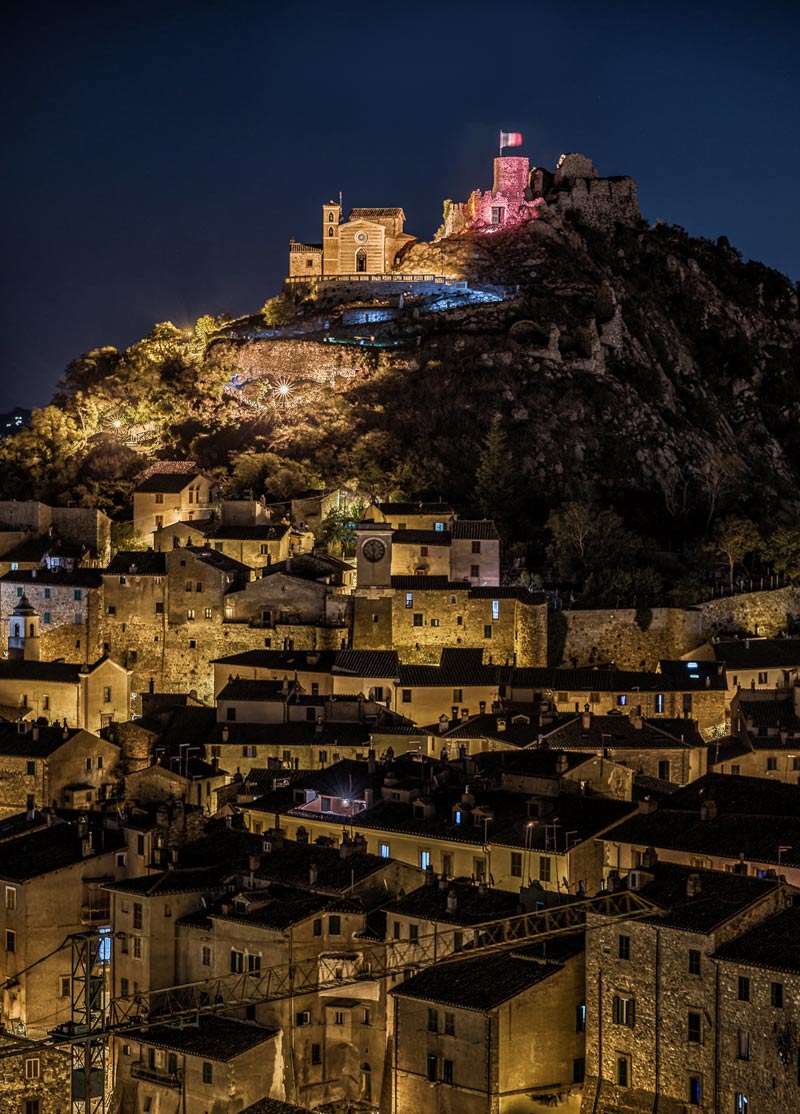 Festivals and Tradition
Mountains of Tolfa
The Mountains of Tolfa are at less than 30 minutes by car from our hotel. Its area includes the villages of Tolfa and Allumiere. History, culture and tradition make these locations worth to be visited. The Mountains of Tolfa host international events and festivals, especially in summer. You can find several restaurants and trattoria to taste typical local products.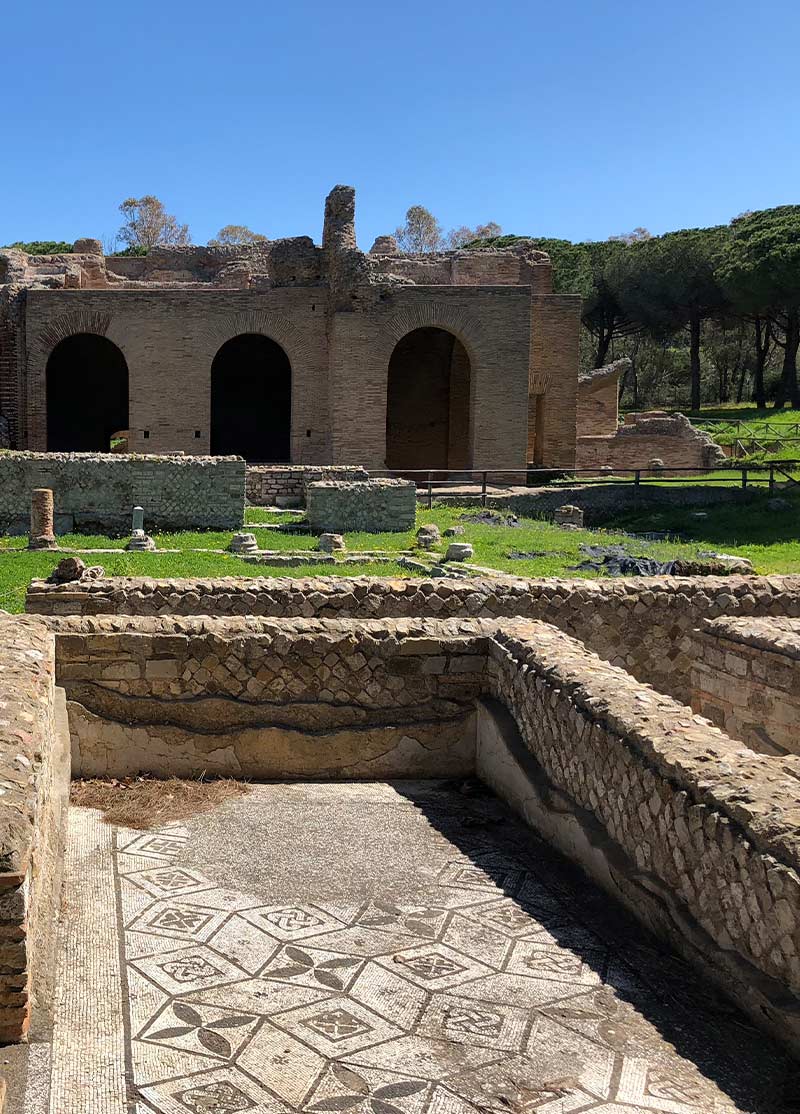 The ancient Papal thermal baths
Terme Taurine
The Taurine Thermal Bath, also called Thermal Baths of Traiano Emperor, who founded the city of Civitavecchia, are the most important archeological thermal site of the meridional Etruria region. At only few kilometers far form Santa Marinella, you can easily reach them by car or private transfer, arranged by our Hotel on request.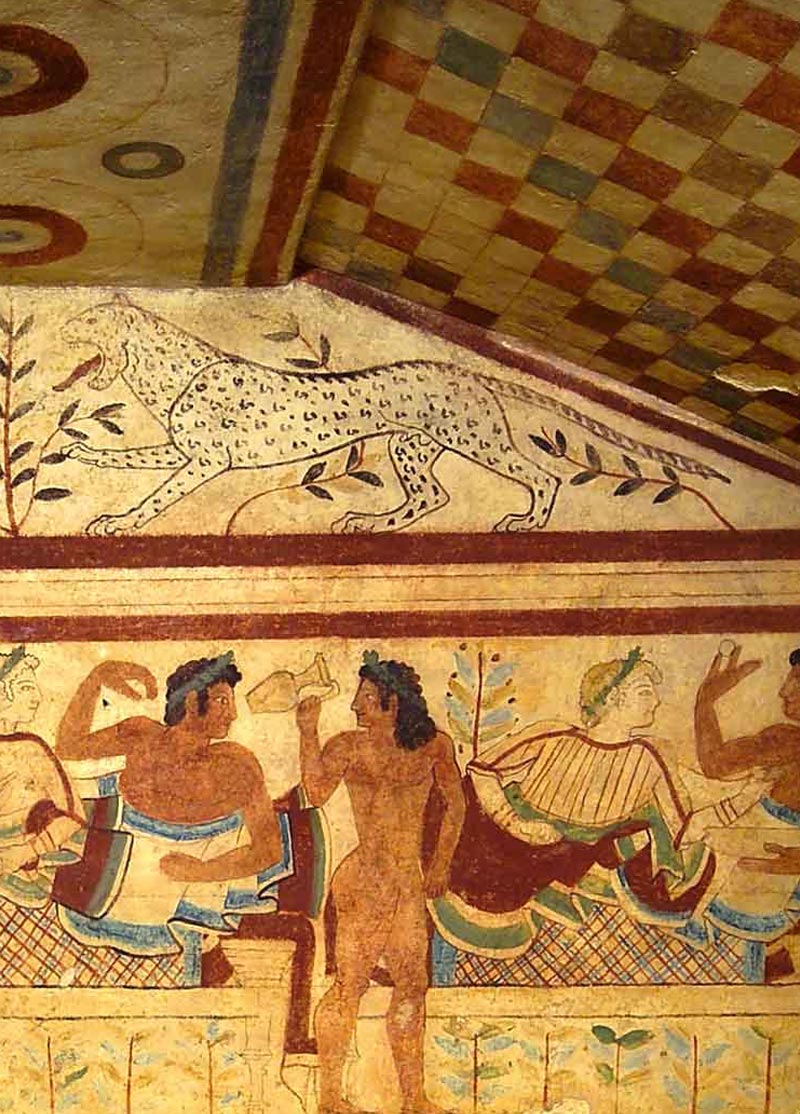 Cerveteri and Tarquinia
Etruscan areas
The Hotel del Sole is located in a strategic place for the ones who love history and culture. It is only few kilometers distant from the most important Etruscan sites of Tarquinia and Cerveteri, north and the south of Santa Marinella. You can visit the two necropolis on your own or with an expert guide.